Motoring Defence Solicitors provide expert and specialist representation to motorists nationwide. Check out our Google Reviews from clients by clicking here and further details about some of our cases is below.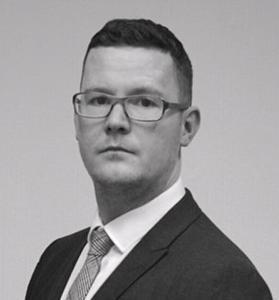 Neil Sargeant is a road traffic specialist having worked exclusively within motor law since 2008.  He started his career at the Crown Prosecution Service in Liverpool but soon realised that his passion lay in defence work. Over the years, Neil has worked with the most successful motor law firms in the country as well as starting and managing two successful motor law departments.  He has maintained an outstanding rate of client-acquittals and brought his expertise to us in 2018.
Motor Law is a niche area of criminal practice and there is a genuine rarity of expertise in this area. In addition to having a specialist lawyer, it is important to have the right team working on your case and Neil has maintained relationships with the country's leading expert witnesses and barristers to help ensure you have the best possible chance of success.
Neil will approach your case not as a statistic,  but as a person who needs our help. This quality is often singled-out by clients as one of the benefits of having instructed us and Neil is repeatedly praised for his compassion and understanding which forms the bedrock of his client care.  We know that being charged with any offence is intimidating, but Neil will provide expert legal advice and go beyond what is expected to help reassure you. Whilst he can never guarantee a specific outcome, he can guarantee clarity and reassurance during an often-confusing time. 
It is important that you are comfortable with your representatives and that you understand the legal process.  To help facilitate this, we will extensively review and analyse your case but present it to you in layman's terms without legal jargon. We will provide a frank opinion about the merits of your case so that you can decide how to proceed. We will not pressure you into any particular course of action but give you the information you need to  make effective decisions. 
Our approach often yields successful results and some of our recent cases are as follows:
R v Mr A – 2019 – Drink Driving, blood sample
Mr A was charged with drink driving having donating a sample of blood that was found to contain 95 milligrammes of alcohol per 100 ml of blood. Mr A entered a plea of not guilty and mere days afterwards, we were able to highlight significant flaws in the prosecution's case which led to the matter being dropped entirely.
R v Mr M – 2019 – Drink Driving 
Mr M's case lasted several months and during that time we identified numerous issues with the case against our client. The prosecution failed to comply with certain legal obligations and we saw an opportunity to have the case against Mr M withdrawn which was successful.
R v Mr P – 2019- Drink Driving, blood sample
Another drink driving case where the matter was ultimately dropped due to significant breaches of procedure by the Prosecution.
R v Mr N – 2019- Drink Driving, blood sample
Mr N came to us facing a very serious charge of drink driving after his blood sample was found to contain 303 milligrammes of alcohol per 100 ml of blood. This level of alcohol and a previous, recent conviction placed him at a significant risk of a custodial penalty. Mr N always insisted however that the blood sample analysis simply could not be correct and following forensic examination of the police procedure, we were able to demonstrate to the court that the analysis of the blood sample could not be relied upon and Mr N was found not guilty. This is an example of how wrong the Prosecution can sometimes get it and had Mr N just believed the charges against him he could have landed himself in prison due to poor-quality evidence.
R v Miss J – 2019-  Drink Driving, EC/IR device
When Miss J approached us she was hugely concerned about the impact that a drink driving conviction would have upon a legal career being midway through her legal studies. Miss J had attended a party and strongly suspected that her drink had been laced. She had intended to drive to and from the party and so only drank coca-cola but left her drink unattended numerous times. When her breath sample had an alcohol concentration of 82 microgrammes she knew that something was not right. Ultimately we were able to have the case against Miss J dropped due to significant flaws in the Prosecution's case and her future legal career was saved.
R v Mr T – 2019 – Drug Driving
Mr T had tested positive for cannabis but did not believe he should have been over the limit due to the amount of time between smoking the drug and driving the vehicle (which was several days). We had having scrutinised the method of analysis used to test the blood, we found various inconsistencies which ultimately resulted in the blood sample being excluded from evidence and Mr T was acquitted.
R v Mr K – 2019 – Drink Driving, EC/IR device
Mr K was a Bulgarian national charged with drink driving. The police procedure during an investigation into drink driving is extremely important and the suspect must be able to understand what is being asked of him. Due to Mr K's poor English and the lack of an interpreter, the Court found that the proceedings were ultimately unfair and the evidence against Mr K was excluded.
R v Mr E – 2019 – Failing to Provide a Specimen for Analysis 
Mr E was charged with this offence after being involved in a road traffic accident. He always maintained that he did actually try to provide a breath sample and never did he refuse. His instructions were that the officers gave him conflicting information and rushed through the procedure despite him offering a potential medical reason that could explain his inability to give a breath sample. Ultimately the court found that the police did not adhere to the strict procedure in place and found that Mr E had a reasonable excuse for failing to provide a breath sample and was subsequently found not guilty.
R v Mr O –  2018 –  Drink Driving – EC/IR device
Mr O was charged with drink driving and we were approached by his concerned sister who wanted to help protect her brother from a conviction. This case was brought to a swift conclusion after the CPS failed to comply with certain legal obligations and Mr O was acquittal and awarded costs. You can read a testimonial here
R v Miss N –  2018 – Drink Driving – EC/IR device
Miss N was charged with drink driving even though she was adamant she had not consumed enough alcohol to tip her over the legal limit. Despite that insistence, Miss N was still sceptical about what we could achieve for her. The case lasted little over 4 months which we know proved to be a stressful time for Miss N as she constantly doubted her decision to challenge the case. The presumption is always that the police/CPS will not get things wrong. Ultimately Miss N was acquitted of drink driving and awarded costs. You can read a personal testimonial from Miss N by clicking here
R v D – 2018 – Failing to furnish information x2
Defendant was charged with two counts of failing to furnish information. The defendant was ultimately acquitted of both charges and awarded a defence costs order to recover some of her legal fees.
R v W –  2018 – Drink Driving – EC/IR device
Successfully challenged the accuracy of the evidential breath testing device which resulted in our client being acquitted of drink driving and having costs awarded.
R v H –  2018 – drink driving – EC/IR device
Complicated challenge to the admissibility of the breath test. Our client was ultimately found not guilty and awarded costs.
R v W – 2018 –  drink driving x 2 – EC/IR device
Defendant was a foreign national charged with two counts of drink driving. The cases involved a number of technical and procedural challenges which led to the evidence being excluded in each case. The defendant was found not guilty in both cases and also awarded costs for both cases.
R v H – 2018 – failing to provide a specimen – Lion Intoxilyser 
Mr H was charged with failing to provide as a result of the police officers failing to follow the correct procedure during the breath test. We were able to show that the defendant had suffered prejudice as a result of the breach in procedure which resulted in his acquittal and award of costs.
R v Davis – 2018-  dangerous driving & driving whilst unfit through drink/drugs 
Defendant contacted us significantly panicked at the charges he faced and, on papers, the case against him seemed strong. After considering the evidence in the case however it became apparent that the charges were almost baseless and there was no evidence to support either allegation at trial. The defendant, who had almost pleaded guilty before seeking advice, was acquitted of all charges.
R v C – 2018- drink driving – EC/IR device
A foreign national who was charged with drink driving. We are able to successfully argue that a language barrier resulted in unfairness during the breath test procedure and the evidence against our client was excluded. Mr C was found not guilty of drink driving and awarded his costs.
R v S – 2018 – Driving without insurance 
Our client had found herself charged with driving with no insurance even though she was not the driver nor even in the car at the time. The charges were ultimately dropped and the defendant was awarded her costs.
R v A – 2018 – drink driving – EC/IR device
Case involved a technical but successful challenge to the reliability of the breath testing device. The device was found to be unreliable and the defendant was found not guilty.
R v M – 2018 – Drug driving – blood sample
The defendant was charged with drug driving but the police had committed a seemingly insignificant breach of procedure that ultimately had significant consequences. Upon this breach being highlighted to the Prosecution, they decided to drop the case entirely and the defendant was awarded his costs.
Our Values
When representing all clients, Motoring Defence Solicitors are always led by our core values which are:
To Listen
We appreciate that this may be the first time you are facing legal proceedings and need help and clear advice. The only way we can be effective in this capacity is by listening. You are the one that faces the allegations and whilst we know the key points to cover during our conversations with you, it is crucial we listen to find out about the bigger picture and what this case means to you. A case is not always about a win or lose situation, it is about the wider impact on your life and unless we listen, we can never provide you with the best advice that is most appropriate to your own circumstances.
To Empathise
We understand that some road traffic offences still carry a certain level of social stigma and so it is understandable that you may feel embarrassed or ashamed by having to discuss their case. Whilst you may feel like you need to hide the case from friends and family, you can rest assured that you will never be judged by anyone at Motoring Defence Solicitors. We have witnessed first-hand how convictions can alter a person's life whether it be professionally or personally and if you are seeking advice it is because you need help. Our lawyers will not patronise you but explain the different aspects of your case clearly, so you are fully prepared to deal with the proceedings.
To Provide Expert Advice
Once we know all the relevant circumstances of the case, we can apply our expertise to those circumstances to provide bespoke advice tailored to you. There is no script with legal advice as every case is unique. Motoring Defence Solicitors has the knowledge, the experience, the expertise and the rational judgement to ensure you receive the best advice. We offer free telephone advice and, whilst admittedly that can only cover so much (usually being before evidence has been reviewed), at the very least we want you to feel more confident about your case and the potential outcomes. Uncertainty is unsettling, and we want to know exactly what you can expect whether you ultimately instruct us to represent you or not.