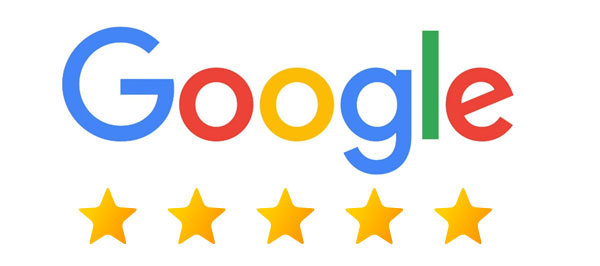 Josh Summers
18:38 10 Jul 19
I cannot reiterate how great Neil was as a legal advisor, his professionalism, passion and empathy is unmatchable. I spoke to a number of solicitors prior to nominating Neil, he was by far the most approachable and has an amazing track record, he provided a great deal of clarity towards my case and the processes. I would most certainly recommend Neil to anyone who needs advice regarding motoring cases. I have learned a great deal from this whole experience and not only was this a great service but I obtained the best result possible. Neil was able to provide advice the whole step of the way. Thank you Neil and co. I WOULD HIGHLY RECOMMEND, you wouldn't regret it if you value your licence and record!

Marcus Williams
10:10 14 Jun 19
What can I say? In life we have many processes to go through and some can be daunting and it never feels like a good time. I anxiously spoke to a few solicitors at the start and then called Motoring Defence Solicitors and Neil answered the phone… From that moment I became at ease and that's not just because of Neil's calming voice, he provided reassurance and demonstrated his knowledge and applied integrity from the start, I was in no doubt about instructing Neil and his team. I gained a huge amount of clarity through Neil about the processes and detailing from evidence to insurance and when I attended court on two occasions again I felt reassurance by the services of my appointed barrister Kwaku Awuku-Asabre. I would definitely recommend Neil to anyone who needs advice and the best motoring defence solicitor. Thank you so much Neil, you're a great hard working expert man, I have huge respect! I've gained so much from this experience, not just a successful result from a great service.

Angelaj800
14:33 29 May 19
A friend recommended Neil to me as I had no idea what to do. His track record and his approachable manner throughout my case has helped me deal with the stress of the mess I found myself in. Regular updates along the way, in plain English, was a pleasant and welcome surprise. Neil, true to his word, has orchestrated my case to a successful conclusion for me.I would recommend highly if a driving licence is at stake!

lee harris
11:18 10 May 19
I would just like to say a massive thankyou to Neil and his team for being acquitted at my recent court hearing. I was very apprehensive in the beginning but Neil explained in great detail the fors and against's of defending my case. He filled me with great confidence and strength during this anxious time. I would gladly recommend them to anybody in a similiar situation. Great Job guys.

Honestly hands down , best service received by Neil an co. When i first had my court hearing and being placed in this situation first time in my life, i was nervous and anxious of everything, i didn't want to lose my licence or be convicted with a DR10. Neil always reassured me and gave me advice. His knowledge and skills was very professional and I didn't doubt him. On the day when my trial was being held, despite lack of evidence and due to the unfair trial the prosecution decided to drop the case. Even though it cost me alot of money, I am happy i made this decision on having Neil and co as my defence, I would highly recommend for people who are in same situation as i was, you wouldn't regret it. Thanks again Neil ✌R Miah

John Poole
07:29 01 May 19
Top service from Niel. And his firm. They certainly no their stuff. Regarding the law in motoring .id never been able to sort my cast like they did for me .never new half the things the police can actually get wrong . And niel and his team can over turn and make them no that the police certainly don't no the law regarding certain motor offences. .well my case got thrown out of court. Even though I was over drink drive limit. . Well not much more to say except. Thank you niel and co. . HIGHLY rECOMMENDED.

richard elgar
10:43 15 Apr 19
A 5 star firm totally A class service from start to finish. Highly recommend using Neil and his firm. All the way thorough the 9month case Neil's support has been fantastic. My barrister and medical expert were totally on par. We got the result we wanted thanks to all the hard work. Thank you neil you change lifes .

Paul Jeffrey
11:21 04 Mar 19
I would unequivocally recommend using Motoring Defence Solicitors. I used MDS to defend my daughter for a case where the authorities had made a number of substantial mistakes in their prosecution. MDS also assisted me in speaking with insurers to approve the costs of defence and I cannot pass enough praise to Neil Sargeant and his team. The barristers were understanding and professional the whole time and I have no doubt that without their expert service this could have ended up very damaging.

Richard Miller
12:26 27 Jan 19
I can't speak highly enough of Neil and his colleagues. The advice and professionalism he demonstrated made me feel at ease from the first day I spoke to him. He explained how he could help my case and the process from start to conclusion his in depth knowledge of the law is incredible. On the day of the trial I meet with Phillip and Dr Mundy the expert witness for my case. We discussed the case in detail before entering the court room. I can honestly say I felt totally at ease even while the CPS went through case against me. Phillip delivered a master class of a defence and case was dropped and I was acquitted. I would recommend Neil 100% for anyone who feels they need advice for any motoring conviction. Thank you again Neil for your hard work in my cases.

Joshua Hocking
12:45 07 Dec 18
Case Dropped! I couldn't be any more happy with the result Neil and his team achieved for me, having spoken to many Soliciors who gave me no confidence - Neil went out of his way and left no stones unturned, Neil's knowledge of the motoring law is unbelievable - he left the the prosecution no option but to drop the case, if anyone finds themselves in any alcohol related driving offence or allegation, I recommend Neil Sargeant 100% Thanks again for all your hard work.

Nichola Moorcroft
16:43 12 Nov 18
Superb advice and service - excellent knowledge and polite, friendly service. Highly recommend Neil Sargeant.

Yvonne Olang
11:28 07 Nov 18
Great results-really helpful and knowledgeable.Helped secure and acquittal for a family member. Neil was informative throughout the whole process and of course had experienced representatives in court - Couldn't recommend them more.

Amy Nicholson
21:19 04 Nov 18
I couldn't speak any higher of Neil and his team. After feeling very sceptical of this service i was over the moon when the result when my way. Neil remained personable and positive throughout the time i instructed him.Neil used a top Barrister who put me at ease within a minute of talking to him. I would highly recommend this firm and is good value for money.

Kashera Swaby
20:10 06 Aug 18
I can't commend Neil enough for his professionalism and efforts in handling my case. In my opinion Neil went beyond the call of duty and did everything he physically could to ensure the best possible outcome for me. I would not hesitate to instruct this firm again nor would I think twice about recommending them to others 👍🏽

Joe Hunter
15:25 19 Jul 18
Neil helped me recently with a case and I couldn't have been happier with the service and result.

Vv Barcelona
09:10 19 Jul 18
This Law firm is excellent at defending its client for road traffic incidents. Neil Sargeant is an outstanding legal adviser and he is the best that i have ever come across.

Profesional Service. Very knowledgeable on the process. Thanks.