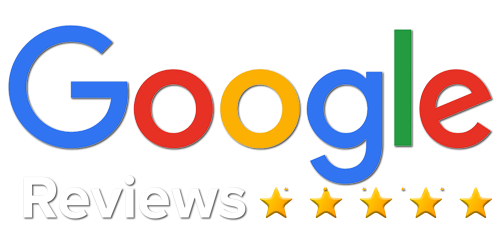 Road Traffic Offence Solicitors Reviews & Testimonials
Read some of our reviews to get an idea on the level of service we offer each and every one of our clients.
Our track record speaks for itself…
Success (Blood, Urine & Hospital Cases)
We take pride in offering a personal service whereby we listen, empathise and provide expert opinion.
We are results driven but people focussed, we want to ensure our service is valued as much as the outcome and our reviews speak for themselves

Helped me on the phone very briefly !

Vicente P.
20:25 21 Aug 21
This firm is the best you can get for you money in defence your self agains any charge. Neil Sargeant is a very professional lawyer that will explore all possibilities to give the best advice of how to build your defence when you been charge with any traffic convictions. Thank you Neil for your help. I would recommend to anyone who is in trouble to get their advice.

Thank you Neil and James Milner who represented me and I won the case! Would definitely recommend if you want to keep your license still in disbelief. Happy with every penny spent!

Brilliant firm. Very responsive and professional. Made my case get dropped. Gillian was very helpful and John did a great job in court.

Magicians. These guys are by far the best in the business when it comes to defending your driving license. They are THE experts in this field. They gave me realistic advice and told me nothing is guaranteed. Don't be fooled by pleading guilty, no matter what evidence is against you with these guys you have the best chance of a good result in keeping your driving licence. They have all the answers for all the questions. Very supportive helpful and Informative throughout this terrible experience.Left court with my license and reputation.

Neil Got my drug driving case dropped couldn't of asked for any better result !! good communication with Neil got my case dropped the day before trial as well big weight off my shoulderWas skeptical at first as didn't know how many different things they can look into after you've had a positive blood result back but he did it !After speaking to this firm on the phone for the first time I knew they was going to be the ones to win my caseHighly recommended for anyone in my position who can't afford to loose driving license money was not a option. not cheap but money well spentBig thanks to Neil and the team.

Aschwin S.
18:33 24 Jul 21
Easily one of the most specialised solicitors when it comes to any case relating to motoring in the UK. I've not seen a firm better at handling motoring cases than this one. I spoke to Mr Jonathan B and during our consultation he immediately found a way to get all my charges dropped as I was falsely being charged. He even has a E-Scooter campaign for anyone that is interested and is facing a charge due to the newly developing e scooter usage. The laws around E-Scooters needs a refresh and he immediately understood my situation. They are professional, polite, organised and very responsive. I do not doubt Jonathan's abilities and he is a very capable lawyer and highly experienced, will get you out of trouble for sure. I highly recommend this firm!

Had legal representation from Neil recently with a fantastic result! I was dubious and nervous at first but felt immediately at ease once I had spoken to Neil. He has given me great advice from beginning to end in what has been a stressful situation with regular updates. I would definitely recommend Neil and John with any motoring-related issues!

Genuine hero's! They were amazing and got me out of a sticky situation. I went into it with doubts but Neil proved me wrong and got the case dropped. I really can not express my gratitude to them and I would highly recommend Neil and his team to anyone!

Tahmina B.
15:25 13 Apr 21
I could not be more pleased with the result! I was kept updated at all times and always received a call back soon, if I had any questions. I highly recommend them!

Best Solicitor in the game. Looked after us and the charge was thrown out in Trial. 100% recommended.

Very efficient and really make the process stress free…

Jermaine-Antonio L.
06:39 12 Dec 20
If you are in need of the best legal representation, then look no further.


Abu Abdil W.
16:49 23 Nov 20
Neil's advice, passion and knowledge is second to none, top of his game, was recommended to me by a friend who also had a positive outcome from Neil's services, also if you have legal cover on your car insurance there is a chance it will cover you for the fees as it did with me which saved me thousands of pounds which I would have still paid even if I wasn't covered, any motoring offense no matter how big or small Neil is the go to guy!

Recently called Neil for advice I must say he is very good and interpreting your circumstances and applying the law. He never came across as one of those money grabber lawyers, Would definitely recommend his services!

Emmanuel Z.
07:17 13 Oct 20
I am very happy with the services I received frommotoring defence solicitors . Very professional and diligent thereby leading to a very successful case .I will highly recommend motoring defence solicitors.

Neil gave me some great advice, very helpful and genuine. Would definitely recommend, Thank you so much.

Shane O N.
14:47 07 Aug 20
I would highly recommend Motor Defence solicitors for anyone who needs straight talking solid advice. From the first call to Neil until the final outcome of my case everything was handled in a very professional manner. The fee's are reasonable and in my opinion it was money well spent using MDS

Amazing result today. Case was thrown out!Can't thank Neil enough. Very professional and knowledgeable. Every message replied to in an hour or less. At such short notice what a gem find! It feels so good to have this massive weight off my shoulders. I dont want to put any other firms down however previously before finding Neil, other solicitors didnt seem to interested or didnt have high hopes for the case and wasn't very reassuring. Neil was just 'different' in his approach and attitude to the case listened to the problems it would cause me and he advised me on what to do next. What a result! If I'd gone somewhere else I genuinely believe I would have been found guily and charged.Thank you again you've really helped me out x

Sandrita R.
10:24 10 Jan 20
I couldn't be happier with the service and result. Neil was very professional and helpful. Thank you very much!

I'd like to take this opportunity to thank Neil for his expertise, for all his hard work, time and advice he gave me through my case. My appeal at the crown was won and life is now normal again. I would highly recommend this company.

I can't recommend Neil enough because he has now won two cases for two of my friends.A friend of mine was charged with drug driving because the police officer could smell cannabis on her and she gave a positive reading at the roadside. She instructed Neil and was successful at the Magistrates Court.Another friend of mine called me up after instructing another solicitor and being found guilty of drink driving at the Magistrates Court. I immediately put them in contact with Neil who then successfully appealed their conviction at Crown Court.Both friends have confirmed that Neil is meticulous in his work, has a wealth of driving legislation knowledge, is honest about costs from the offset, and offers great client care at a difficult time.

I used Motoring Defence Solicitors to defend me and would highly recommend them. Having never been in trouble before in my life, I was very worried at the time and spoke to Neil at MDS on the phone who was always very professional, informative and confident of my case from the start, which was very reassuring. My case did end up going to court, but thanks to Neil and the barrister he appointed I was acquitted of the charges we were defending, and I got the outcome I deserved.A very big thank you to Neil for all his help in this matter.

My experience with motoring defence has been incredible, Neil Sargeant is one of the best motoring advisers I've ever known, Neil's approach with the case is incredibly professional and supporting, I have had to deal with lawyers before but motoring defence solicitors are the best out there,They are 100% worth the money.

I have spoken to a number of solicitors and have made appointments to have been let down and given rubbish advice having paid substantial money.I called Neil who gave me AMAZING advice over the phone for free could not have been more helpful and putting my mind at ease also followed this up with an email so i did not forget anything.Just amazing service, I would recommend him 100% to anyone that needed a solicitor.Thanks again Neil.

I cannot reiterate how great Neil was as a legal advisor, his professionalism, passion and empathy is unmatchable. I spoke to a number of solicitors prior to nominating Neil, he was by far the most approachable and has an amazing track record, he provided a great deal of clarity towards my case and the processes. I would most certainly recommend Neil to anyone who needs advice regarding motoring cases. I have learned a great deal from this whole experience and not only was this a great service but I obtained the best result possible. Neil was able to provide advice the whole step of the way. Thank you Neil and co. I WOULD HIGHLY RECOMMEND, you wouldn't regret it if you value your licence and record!

What can I say? In life we have many processes to go through and some can be daunting and it never feels like a good time. I anxiously spoke to a few solicitors at the start and then called Motoring Defence Solicitors and Neil answered the phone… From that moment I became at ease and that's not just because of Neil's calming voice, he provided reassurance and demonstrated his knowledge and applied integrity from the start, I was in no doubt about instructing Neil and his team. I gained a huge amount of clarity through Neil about the processes and detailing from evidence to insurance and when I attended court on two occasions again I felt reassurance by the services of my appointed barrister Kwaku Awuku-Asabre. I would definitely recommend Neil to anyone who needs advice and the best motoring defence solicitor. Thank you so much Neil, you're a great hard working expert man, I have huge respect! I've gained so much from this experience, not just a successful result from a great service.

Angelaj800
14:33 29 May 19
A friend recommended Neil to me as I had no idea what to do. His track record and his approachable manner throughout my case has helped me deal with the stress of the mess I found myself in. Regular updates along the way, in plain English, was a pleasant and welcome surprise. Neil, true to his word, has orchestrated my case to a successful conclusion for me.I would recommend highly if a driving licence is at stake!

I would just like to say a massive thankyou to Neil and his team for being acquitted at my recent court hearing. I was very apprehensive in the beginning but Neil explained in great detail the fors and against's of defending my case. He filled me with great confidence and strength during this anxious time. I would gladly recommend them to anybody in a similiar situation. Great Job guys.

Honestly hands down , best service received by Neil an co. When i first had my court hearing and being placed in this situation first time in my life, i was nervous and anxious of everything, i didn't want to lose my licence or be convicted with a DR10. Neil always reassured me and gave me advice. His knowledge and skills was very professional and I didn't doubt him. On the day when my trial was being held, despite lack of evidence and due to the unfair trial the prosecution decided to drop the case. Even though it cost me alot of money, I am happy i made this decision on having Neil and co as my defence, I would highly recommend for people who are in same situation as i was, you wouldn't regret it. Thanks again Neil ✌R Miah

Top service from Niel. And his firm. They certainly no their stuff. Regarding the law in motoring .id never been able to sort my cast like they did for me .never new half the things the police can actually get wrong . And niel and his team can over turn and make them no that the police certainly don't no the law regarding certain motor offences. .well my case got thrown out of court. Even though I was over drink drive limit. . Well not much more to say except. Thank you niel and co. . HIGHLY rECOMMENDED.

richard E.
10:43 15 Apr 19
A 5 star firm totally A class service from start to finish. Highly recommend using Neil and his firm. All the way thorough the 9month case Neil's support has been fantastic. My barrister and medical expert were totally on par. We got the result we wanted thanks to all the hard work. Thank you neil you change lifes .

I would unequivocally recommend using Motoring Defence Solicitors. I used MDS to defend my daughter for a case where the authorities had made a number of substantial mistakes in their prosecution. MDS also assisted me in speaking with insurers to approve the costs of defence and I cannot pass enough praise to Neil Sargeant and his team. The barristers were understanding and professional the whole time and I have no doubt that without their expert service this could have ended up very damaging.

Richard M.
12:26 27 Jan 19
I can't speak highly enough of Neil and his colleagues. The advice and professionalism he demonstrated made me feel at ease from the first day I spoke to him. He explained how he could help my case and the process from start to conclusion his in depth knowledge of the law is incredible. On the day of the trial I meet with Phillip and Dr Mundy the expert witness for my case. We discussed the case in detail before entering the court room. I can honestly say I felt totally at ease even while the CPS went through case against me. Phillip delivered a master class of a defence and case was dropped and I was acquitted. I would recommend Neil 100% for anyone who feels they need advice for any motoring conviction. Thank you again Neil for your hard work in my cases.

Case Dropped! I couldn't be any more happy with the result Neil and his team achieved for me, having spoken to many Soliciors who gave me no confidence – Neil went out of his way and left no stones unturned, Neil's knowledge of the motoring law is unbelievable – he left the the prosecution no option but to drop the case, if anyone finds themselves in any alcohol related driving offence or allegation, I recommend Neil Sargeant 100%Thanks again for all your hard work.

Nichola M.
16:43 12 Nov 18
Superb advice and service – excellent knowledge and polite, friendly service. Highly recommend Neil Sargeant.

Great results-really helpful and knowledgeable.Helped secure and acquittal for a family member. Neil was informative throughout the whole process and of course had experienced representatives in court – Couldn't recommend them more.

I couldn't speak any higher of Neil and his team. After feeling very sceptical of this service i was over the moon when the result when my way. Neil remained personable and positive throughout the time i instructed him.Neil used a top Barrister who put me at ease within a minute of talking to him.I would highly recommend this firm and is good value for money.

Kashera S.
20:10 06 Aug 18
I can't commend Neil enough for his professionalism and efforts in handling my case. In my opinion Neil went beyond the call of duty and did everything he physically could to ensure the best possible outcome for me. I would not hesitate to instruct this firm again nor would I think twice about recommending them to others 👍🏽

Neil helped me recently with a case and I couldn't have been happier with the service and result.

This Law firm is excellent at defending its client for road traffic incidents. Neil Sargeant is an outstanding legal adviser and he is the best that i have ever come across.

Profesional Service. Very knowledgeable on the process. Thanks.
When representing all clients, Motoring Defence Solicitors are always led by our core values which are:
We appreciate that this may be the first time you are facing legal proceedings and need help and clear advice. The only way we can be effective in this capacity is by listening. You are the one that faces the allegations and whilst we know the key points to cover during our conversations with you, it is crucial we listen to find out about the bigger picture and what this case means to you. A case is not always about a win or lose situation, it is about the wider impact on your life and unless we listen, we can never provide you with the best advice that is most appropriate to your own circumstances.
We understand that some road traffic offences still carry a certain level of social stigma and so it is understandable that you may feel embarrassed or ashamed by having to discuss their case. Whilst you may feel like you need to hide the case from friends and family, you can rest assured that you will never be judged by anyone at Motoring Defence Solicitors. We have witnessed first-hand how convictions can alter a person's life whether it be professionally or personally and if you are seeking advice it is because you need help. Our lawyers will not patronise you but explain the different aspects of your case clearly, so you are fully prepared to deal with the proceedings.
Once we know all the relevant circumstances of the case, we can apply our expertise to those circumstances to provide bespoke advice tailored to you. There is no script with legal advice as every case is unique. Motoring Defence Solicitors has the knowledge, the experience, the expertise and the rational judgement to ensure you receive the best advice. We offer free telephone advice and, whilst admittedly that can only cover so much (usually being before evidence has been reviewed), at the very least we want you to feel more confident about your case and the potential outcomes. Uncertainty is unsettling, and we want to know exactly what you can expect whether you ultimately instruct us to represent you or not.